A HOME FOR FITNESS IN Livonia
GAIN CONTROL OF YOUR
HEALTH
FITNESS
ENERGY
NUTRITION


PERSONAL TRAINING, GROUP TRAINING, AND NUTRITION COACHING OPTIONS FOR PEOPLE WHO WANT TO IMPROVE HOW THEIR BODY WORKS, FEELS, AND LOOKS.

REQUEST YOUR FREE INTRO TODAY!
YOU HAVE BEEN LOOKING FOR
WELCOME TO THE BEST TRAINING FACILITY
FOR LONG TERM HEALTH AND FITNESS
We make sure that every single person that joins our gym from Livonia or anywhere in Metro Detroit feels welcomed, and leaves every workout feeling better than when they came in. This community believes in having fun, working together, and supporting each other in their goal of living a healthy lifestyle.
Our friendly experienced trainers will eliminate the guesswork in your workouts, by coaching and guiding you through a challenging and effective exercise program that is right for you. We provide a combination of coaching, teaching, and training systems, that will help you to stay focused on making continued improvement. 
Our team will help you stay accountable to staying consistent. By implementing the BEST strategy for you, that will OPTIMIZE your time in the gym, then ensuring that you stay accountable by tracking your progress and attendance. We are the best gym in Livonia and Metro Detroit for LONG TERM HEALTH AND FITNESS & let us prove it to you. No more guess work. Just progress!
Lets work together to find the right program for you
MATCH YOUR HEALTH AND FITNESS NEEDS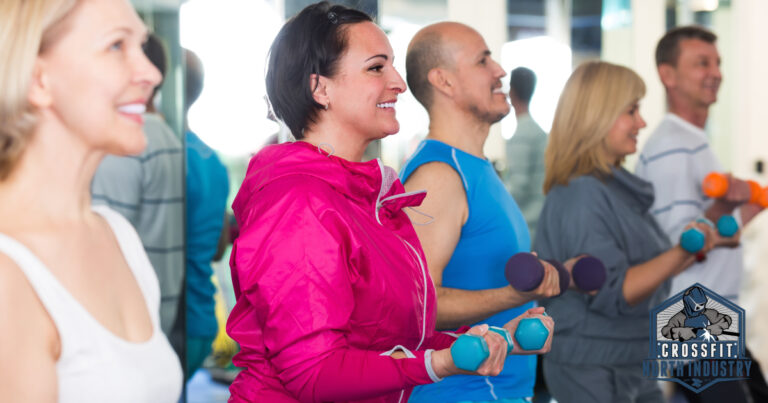 If you're looking for fitness, fun, safety and community, then you'll love large group training led by our amazing coaches. You will be guided through a great workout in addition to a training program that uses micro, meso, and macro training cycles to help ensure the greatest return on the investment of your time in the gym. All you have to do is show up, we take care of the rest!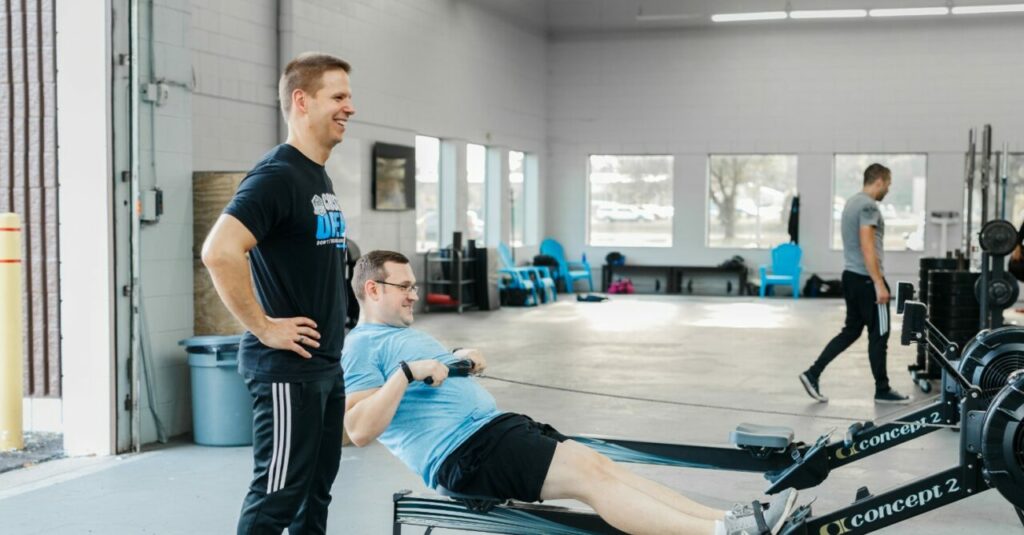 A specific program developed just for you, executed in one-on-one training sessions. When a program is tailored to fit your needs, and you have an appointment with a trainer to take you through it, you are going to show up and see results. We will assess your current fitness level, identify your unique fitness goals, and create a realistic plan to move you forward.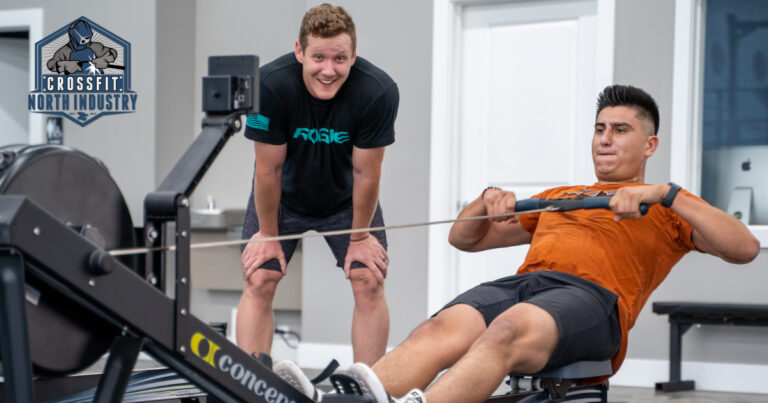 If you're looking for specific help to improve your nutrition and lifestyle outside of the gym, you can hire a coach to work with you one-on-one in private sessions. We will work with you to identify what you would like to improve, put a plan together to move you towards it, then meet again in two weeks to assess how it went and make adjustments. This is a whole new level of coaching, guidance, and accountability.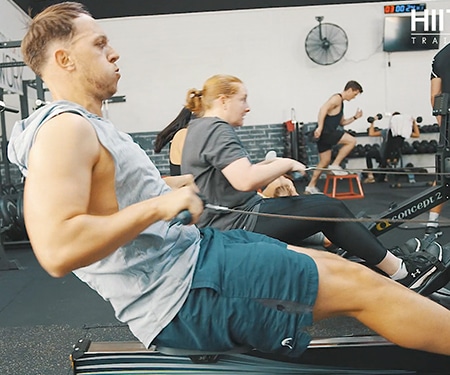 Push yourself in our fun community-based group classes where you are supported by an expert coach while surrounded ay a community of like-minded people who all live in the Livonia area.

This is the best experience in Livonia. Push your muscles to the limit in our strength training classes where you are spotted by one of our expert lifting coaches allowing you to perfect every movement and focus on your goals.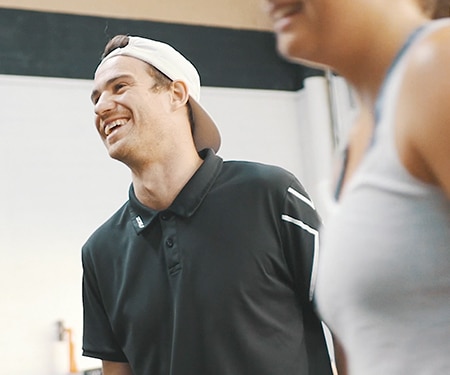 We offer the best personal training program in Livonia. Work one-on-one with one of our amazing coaches to create your perfect workout schedule with support from our full team. Allowing you to personalize your fitness experience.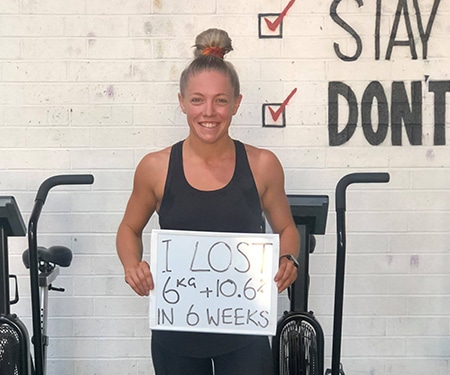 Never feel confused about nutrition again! Our nutrition team will work with you to create the perfect nutrition regimen your body needs! With Crossfit North Industry you will Reach Your Goals In No-Time!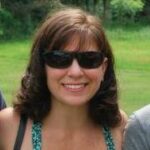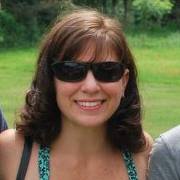 I began my CrossFit journey over two years years ago and I can say with certainty that I will be doing this forever. Everyone in this community we call CrossFit North Industry, starting with the main coach Dennis Fenrich, is committed to fitness, proper nutrition, fun, perseverance and safety. We are a community of older folks, young people, super fit folks and people with health and wellness challenges but we all share a love of striving to be the best version of ourselves. You owe it to yourself to come see it for yourself. You will not be disappointed.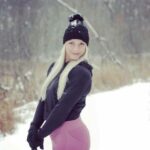 Dennis is an amazing coach and truly cares about his box making a difference in the crossfit community. Yes, he is there to make a living – but he cares way more about his members, integrity of his community, movement standards, safety, nutrition education, etc. than any monetary gain. That has not always been my experience at other crossfits I've visited. If you're thinking about trying crossfit, I would highly recommend giving it a try at Crossfit North Industry!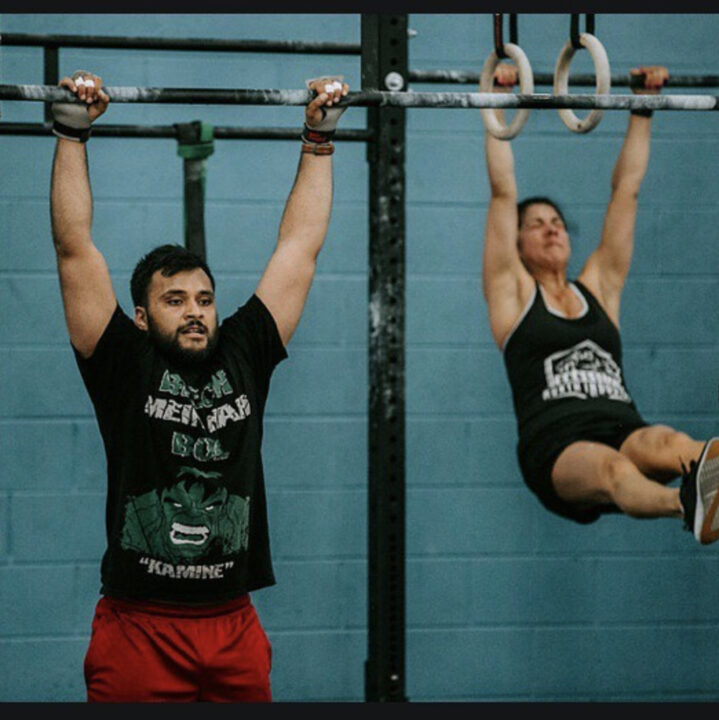 Been working out here for over an year now! Best coaching I could find and a great community. Everyone looks after each other.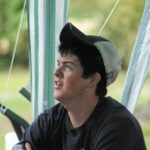 If you're at all interested in making a commitment to your health and to your future, you have to try CrossFit. Its programming and philosophy will undoubtedly help you maintain the consistency and support you need to be successful.
REAL PEOPLE. REAL RESULTS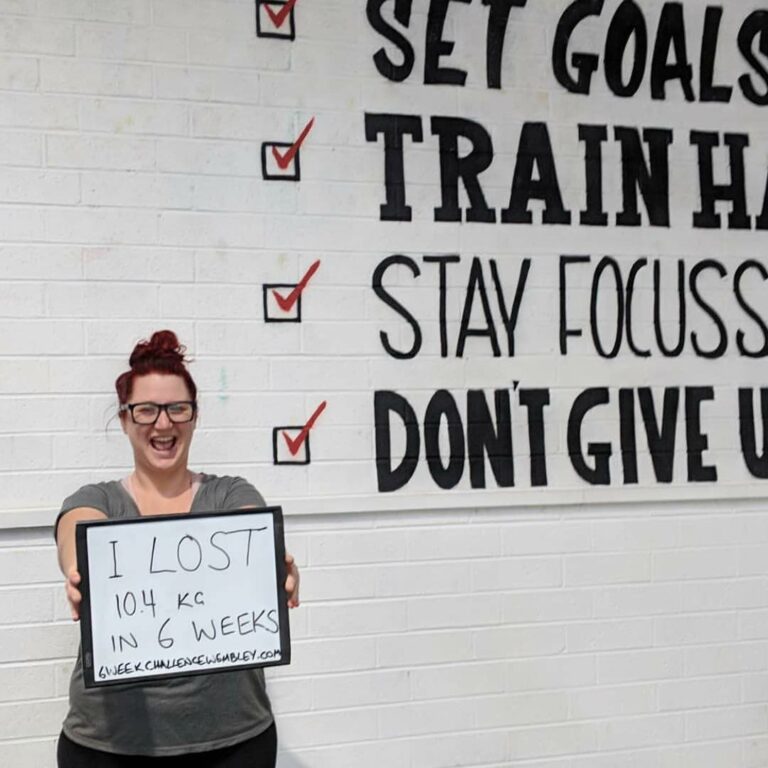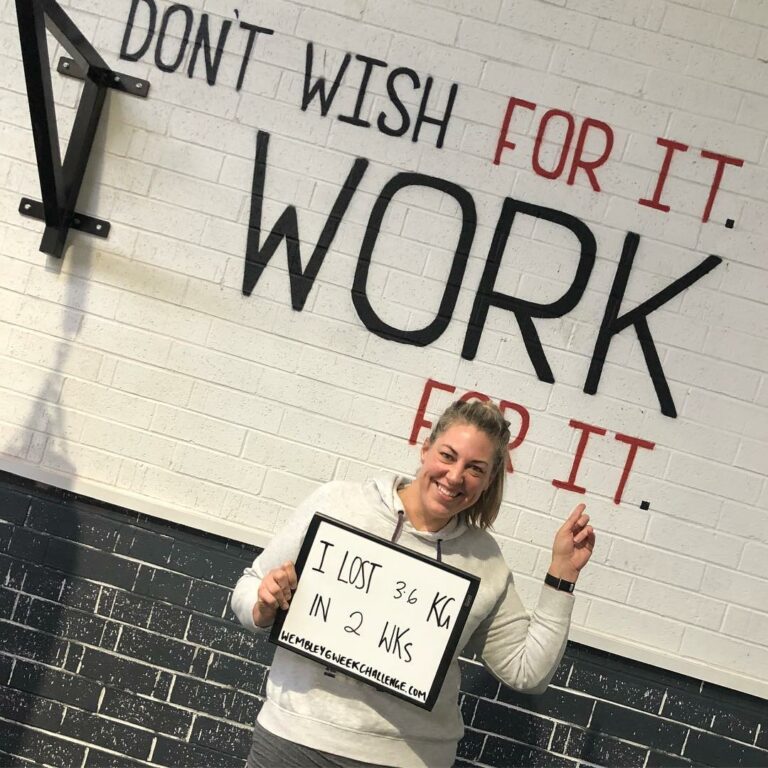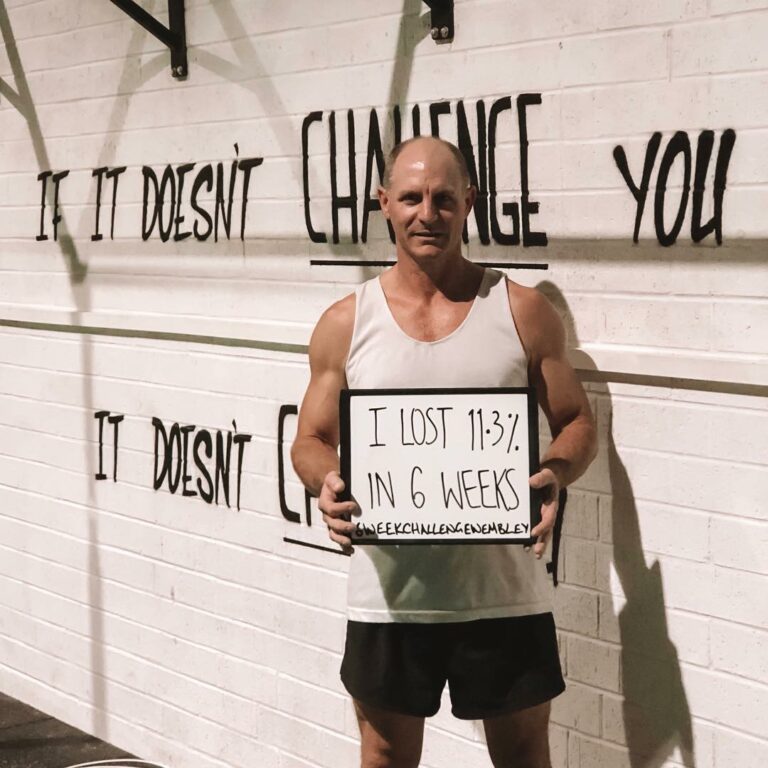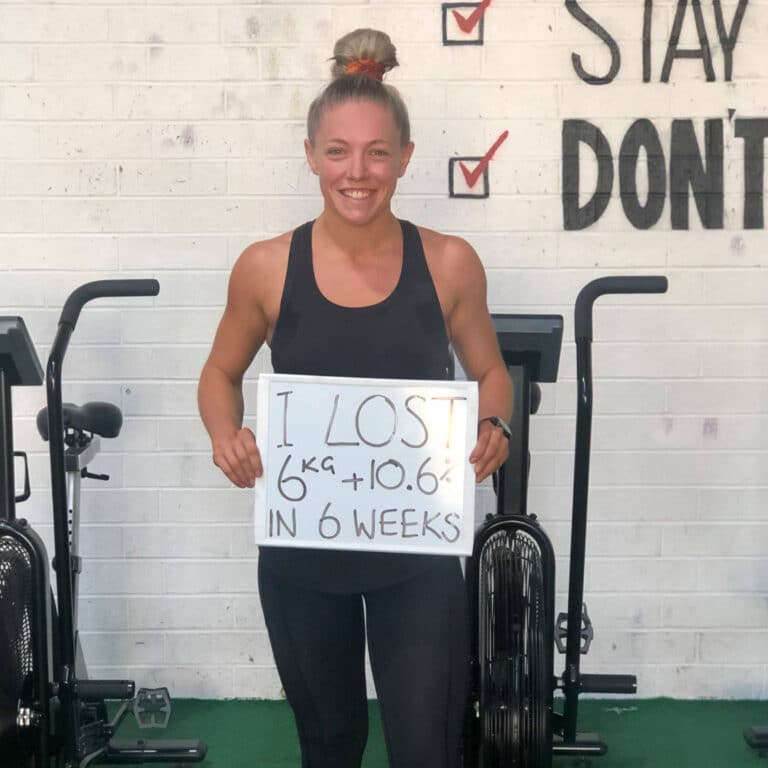 WE HAVE A WIDE VARIETY OF COACH LED GROUP CLASSES SO YOU CAN MAKE WORKING OUT, THE BEST PART OF YOUR DAY.
MONDAY
TUESDAY
WEDNESDAY
THURSDAY
FRIDAY
SATURDAY
MONDAY
Dennis
5:30 AM
Dennis
6:30 AM
Dennis
Noon
Rey
5:00 PM
Rey
6:00 PM
TUESDAY
WEDNESDAY
THURSDAY
FRIDAY
SATURDAY
11948 Farmington Rd, Livonia, MI 48150, United States
THE Crossfit North Industry TEAM
We pride ourselves on working to be
Livonia'S number 1 most dedicated coaching staff.

WE ARE HERE TO HELP YOU REACH YOUR GOALS.
WHETHER YOU NEED HELP WITH FITNESS OR NUTRITION.
WE ARE HERE FOR YOU.
THE Crossfit North Industry MISSION
THIS WILL BE AN ABOUT US PARAGRAPH IF NEEDED